Competitive Pricing for your Automotive Cores
USK Recycling Inc is dedicated to serve all of Western New York commercial business auto core and scrap needs. We offer quick service and competitive pricing. If you are a licensed scrap or salvage yard, tow yard, or repair shop then we would like to purchase your bulk automotive scrap and cores. Feel free to contact us for current pricing.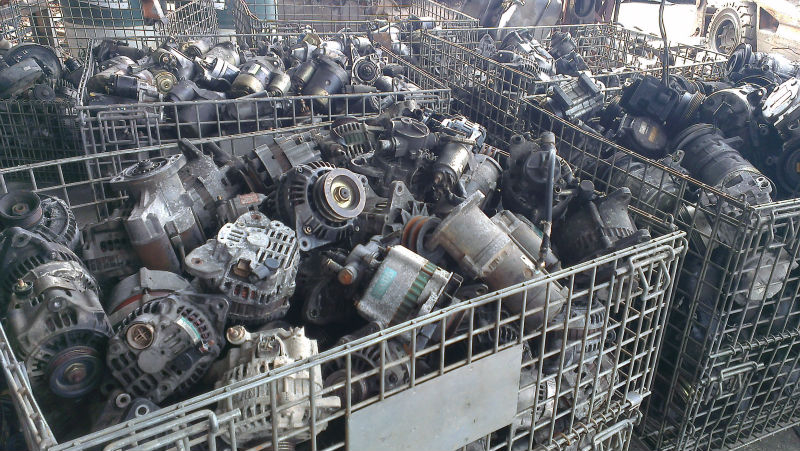 Catalytic Converters and Cores
We specialize in Catalytic Converters and buy auto cores all over the Northeast and East Coast. We are dedicated to provide quick and fair service, especially to our local New York customers. We mainly deal with volume sellers, therefore we have more time to focus on our dedicated commercial customers.
Experience
We are Catalytic Converter Experts, years of experience and hundreds of thousands of Converters purchased means you will get the fair pricing you deserve.
Expedited Service
We provide expedited service to pick up your volume load, or can schedule you for a pick up along our weekly routes. On a weekly basis, we cover Syracuse, Rochester, Buffalo, Finger Lakes, Southern Tier, and more.
Call us anytime to schedule a pick up.
Refining
Refining may be a route your business would like to pursue on your load of catalytic converters. We can help you through the refining process if you have a minimum load of 500 OEM units. We have typically 2-3 week turnaround with a 75% advance at pick up. No need to wait 60-90 days like with most companies. Call today with your volumes and we can discuss what option is right for you.
Other Cores
We also provide competitive pricing for Aluminum Wheels, Lead Acid Batteries, Alternators, Starters, AC Pumps, Auto Wiring Harness, Lead Weights, Key Transponders and more. Call us with your Quantities!
Call today 716-800-9005